Daniel and Abigail
5th July
Time to say hello to a couple of staff members who work at our Stornoway Town Hall HQ!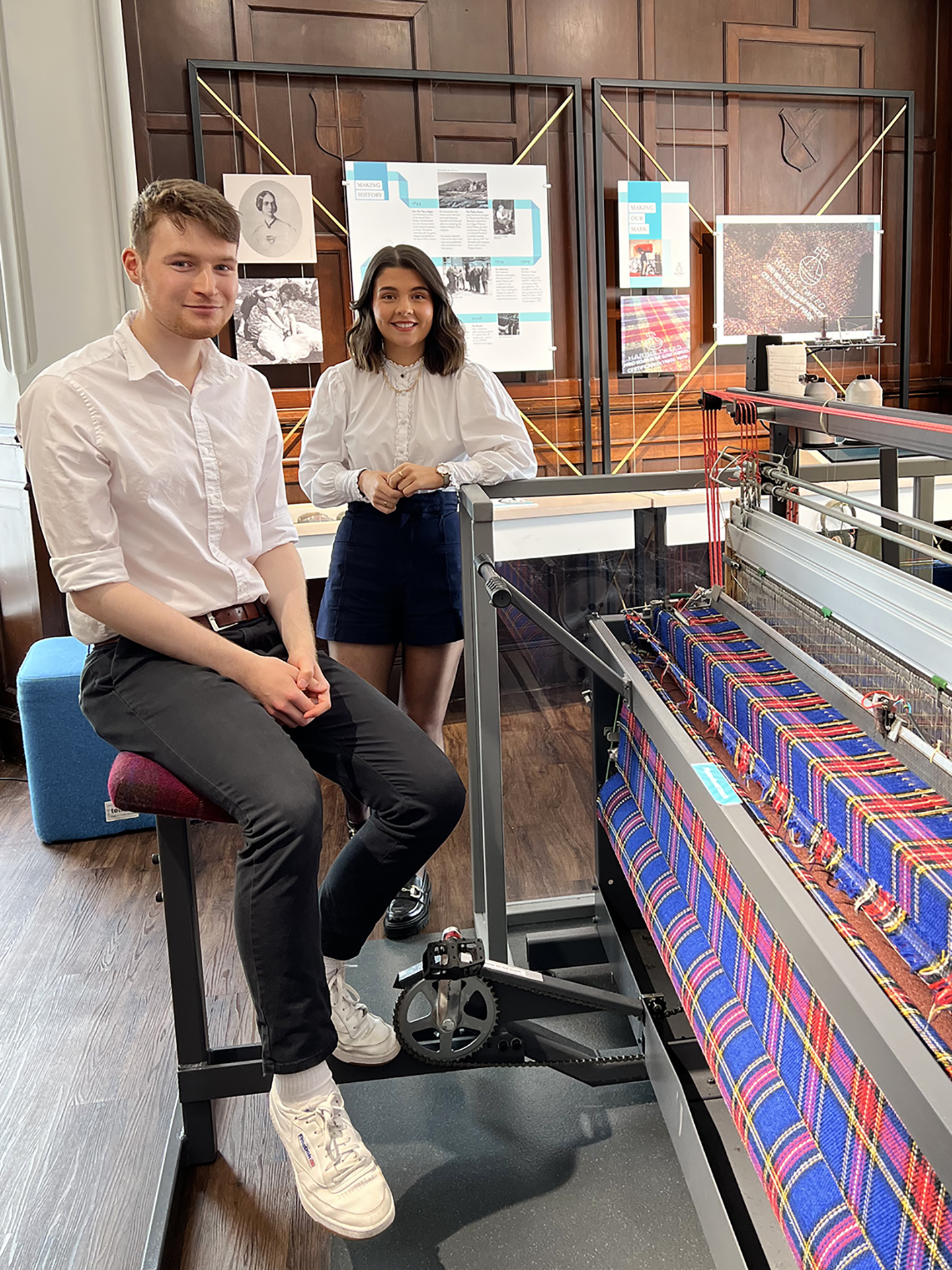 Those who have visited our Story Room recently (or during the summer of 2022) will already know Daniel Macdonald, our returning student placement, who will be entering his final year at the University of St. Andrews in September. Daniel will be running our Harris Tweed tours again for the next couple of months, along with supporting our marketing activities and local projects.
Abigail Maciver joined the team in March as our Project Development Officer. In addition to assisting in the day-to-day running of the HTA office, she's also involved in social media content creation and drives a number of projects relating to the Authority's statutory role in promoting and protecting Harris Tweed®.
Abigail said: "I am excited to be a part of the Harris Tweed Authority team and look forward to creating visually exciting projects to help the brand and industry develop further."