Eilean Glas
1st February
This cheerful Harris Tweed® check balances blue, green, red and yellow.
One of the first to be built in Scotland, Eilean Glas lighthouse at Scalpay was completed in 1789. On a sunny day (like the one photographed here by our own Harris Tweed Authority inspector, Calum Stewart), Eilean Glas looks positively cheerful. However, when its very first keeper, Alexander Reid, retired after 34 years of service, he was described as 'weatherbeaten and stiff by long exposure on the Point of Glas.'
No doubt he would have appreciated the hardy warmth of Harris Tweed® fabric to protect him as he faced down the worst of the weather over the years!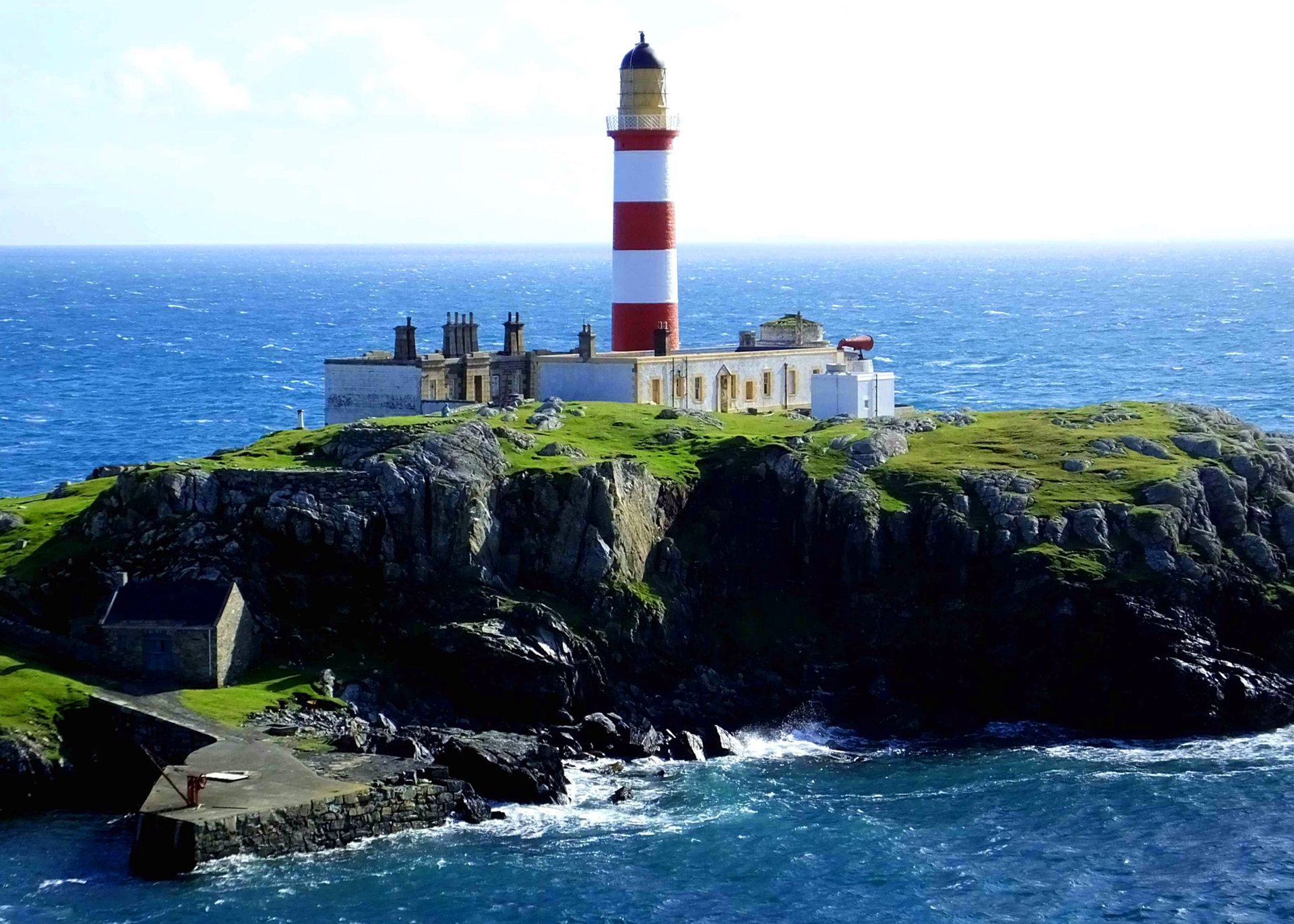 Harris Tweed® cloth handwoven by Rebecca Hutton of Taobh Tuath Tweeds
Source: nlb.org.uk