Harris Tweed® Word of the Week: Clean Wool
10th June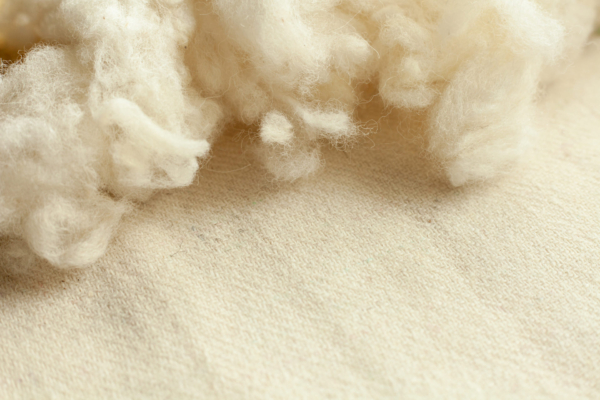 The Harris Tweed® Story from Wool to Yarn
STAGE 2: Clean Wool
By law, 100% pure new wool must be used to weave Harris Tweed® cloth. The dirty wool is washed and scoured in a solution of soap and washing soda. If it is wanted white, the wool is hydro-extracted and dried at this stage. For dyeing, the wool is packed into vats and dyed to its particular colour before being hydro-extracted and dried.
The Harris Tweed® cloth woven from washed, undyed wool has a natural beauty. And of course, it doesn't have to be white! Diggory Brown and Air An Lot have both had Harris Tweed® cloth woven from the wool of their own flocks, producing fabric of unique character.
Photography by Alison Johnston/Encompass
Can't wait for the next stage? Learn about the whole process here: