Harris Tweed® Word of the Week: Teased & Blended Wool
17th June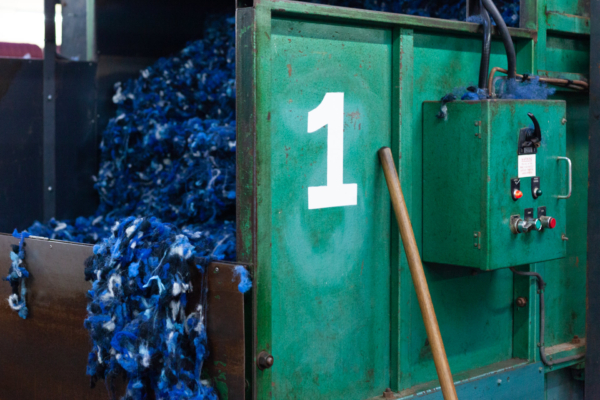 The Harris Tweed® Story from Wool to Yarn
STAGE 3:
TEASED AND BLENDED WOOL
The coloured and white wools are weighed in predetermined proportions before being torn up and thoroughly mixed. To replace the wool grease removed in scouring, an oil, which acts as a lubricant, is added to facilitate spinning and other processes.
SNÀTH AIR A CHÌREADH IS AIR A MHEASGACHADH:
Tha an snàth dathte agus an snàth geal air a chothromachadh gu co-rèireach, air a tharraing bho chèile is air a dheagh mheasgachadh. An àite an ola a chaidh a thoirt às an uair a bhathar a' nighe na clòimhe, bidh ola a bhios ag ùilleachadh an t-snàth air a chur air gus am bi e nas fhasa a shnìomh agus a chur tro phròiseasan eile.
Photography by Alison Johnston/Encompass
Skip ahead to the next stage: