HTA x RSPB Series: Part one
24th May
Nature and wildlife are such an integral part of the culture of the Outer Hebrides (and indeed, the Harris Tweed® story) that we sometimes take for granted all the wonderful creatures that surround us on a daily basis.
In this new series we are collaborating with the Royal Society for the Protection of Birds to highlight some of our fascinating flying residents!
With the annual Outer Hebrides Wildlife Festival (https://www.outerhebrideswildlifefestival.co.uk/) taking place from Saturday 24 June – Saturday 1 July, we are going to tell you about a few of the more popular species that can be seen on the islands, including their Gaelic names, their habitats, and more.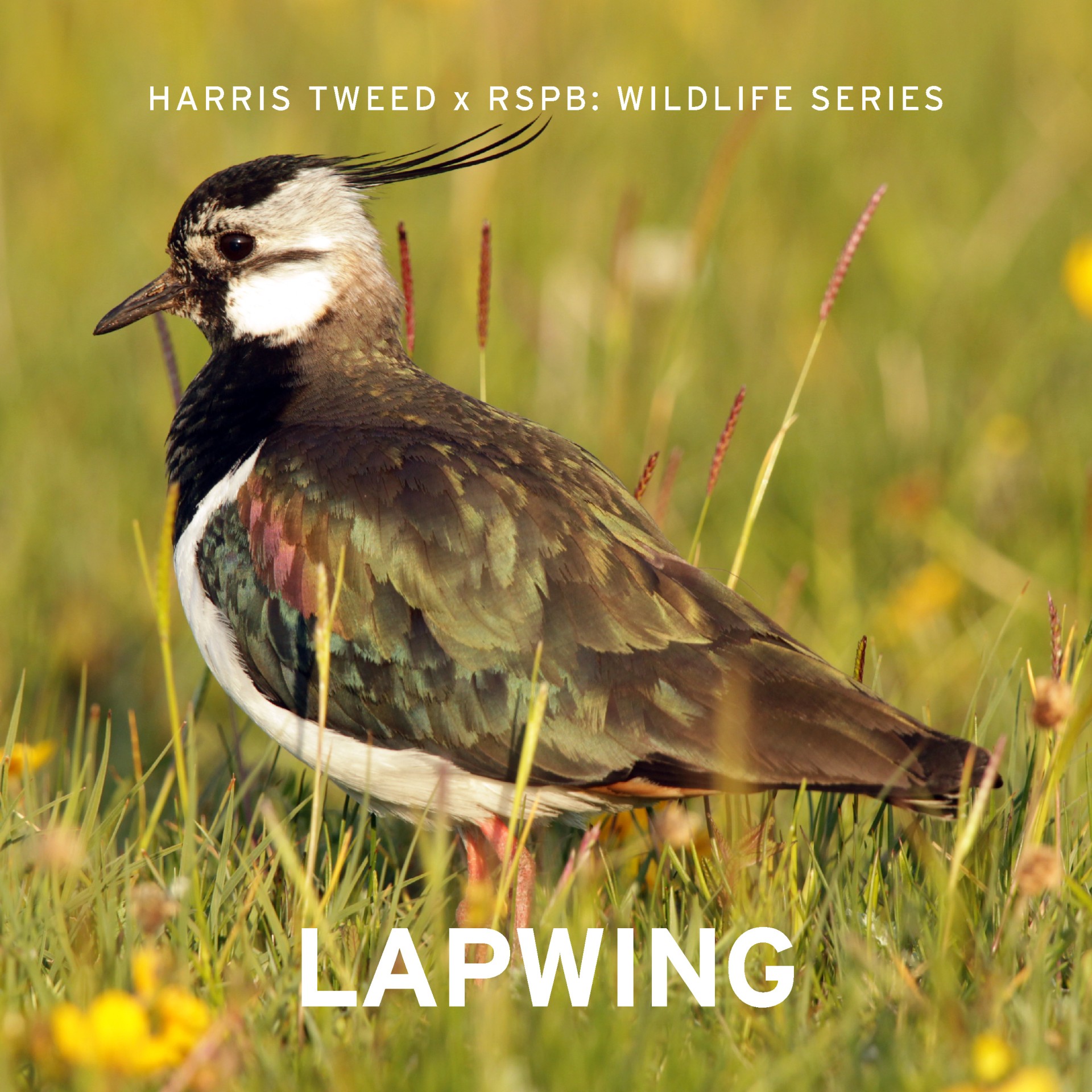 Series: Part One
Curracag (Gaelic name)
Lapwing
Lapwings are frequently sighted around the Outer Hebrides, sometimes in groups (known as 'a deceit of lapwings') and are instantly recognisable due to a distinct call – from which their Gaelic name was born.
They are usually seen on farmland and crofts, tending to nest in rough grassland and fields, and they winter mainly on the coastal grassland.
The lapwing's beautiful, multicoloured feathers are reflected in this lovely Harris Tweed® check fabric, which was handwoven for Harris Tweed Hebrides.
Photograph of Lapwing | Cliff Reddick
Photograph of Harris Tweed® | Encompass-ID