HTA x RSPB Series: Part Three
7th June
Sùlaire (Gaelic name)
Gannet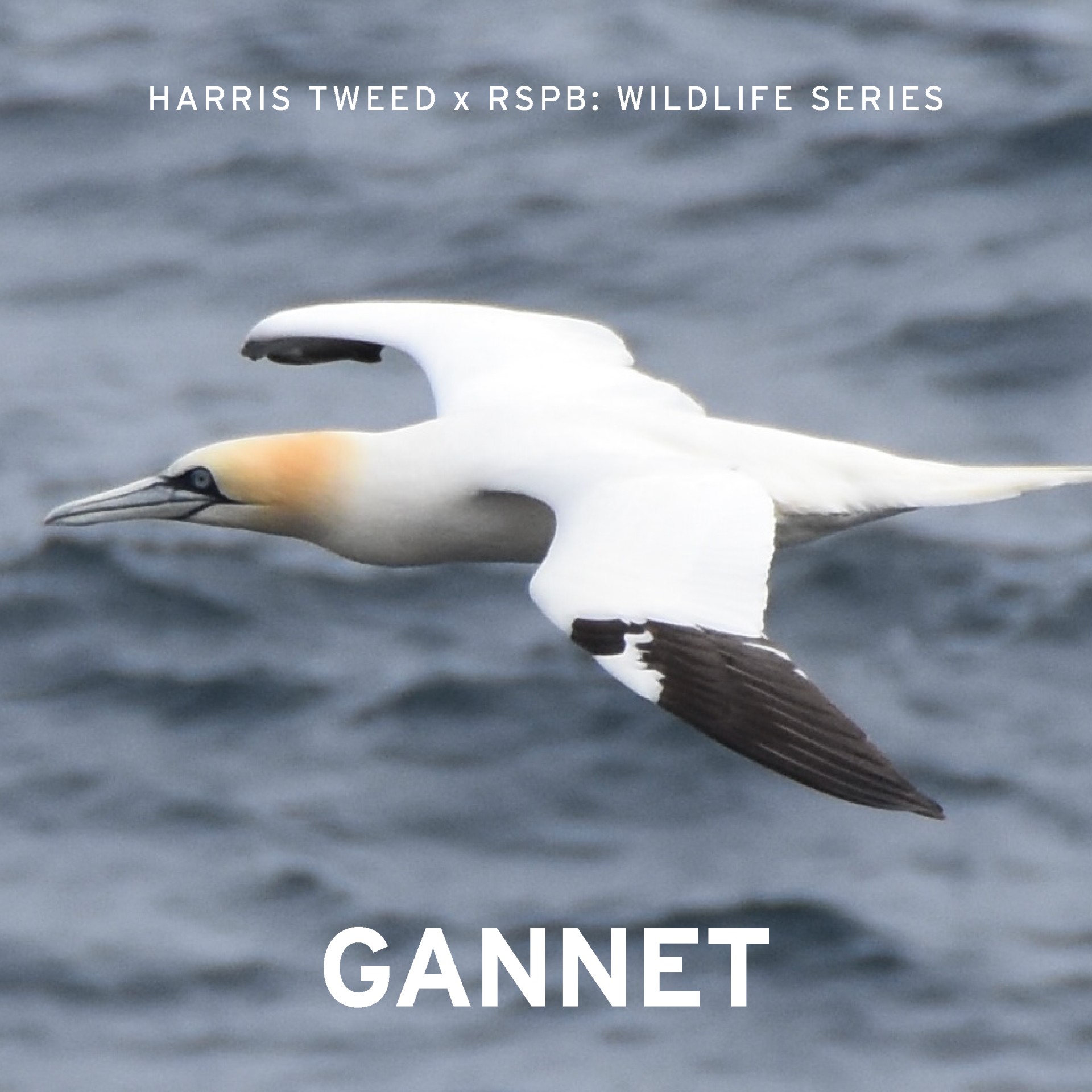 Gannets breed in significant numbers at only a few locations, which makes them an 'Amber List' species.
In the Outer Hebrides, outlaying islands such as St. Kilda and Sula Sgeir are the main breeding colonies, from which these seabirds arrive to feed off the headlands around the Hebridean islands.
Almost 50% of the populations of seabirds in Scotland have been lost since the 1980's, and with the current threat of Avian Flu the RSPB is working to help all seabirds, especially the gannet.
A gannet doesn't reach maturity until it is five years old, meaning it doesn't begin breeding until it reaches that age. When hunting for fish a gannet will dive from thirty metres above the water, reaching a depth of eleven metres below the surface at a speed of 60mph!
This Harris Tweed® fabric, handwoven for Harris Tweed Hebrides, is a great representation of the blur of black and white feathers that can be seen on these impressive dives.
Photo of Gannet | Shona MacLellan
Photo of Harris Tweed® fabric | Harris Tweed Authority
If anyone wants to find out more about the RSPB's work with seabirds, click below.