SA Newalls
6th March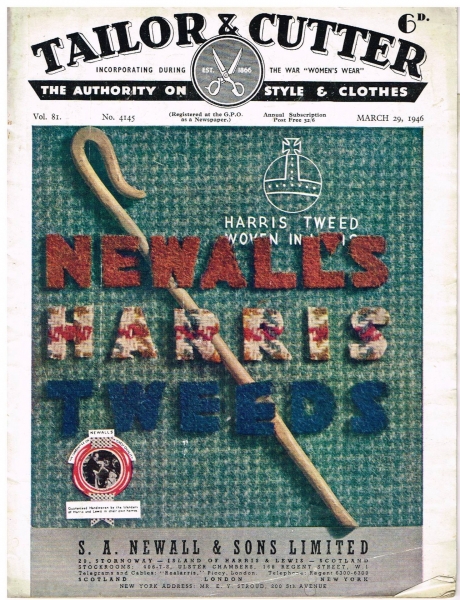 Fashion and textiles writer Eric Musgrave, former editor of fashion industry bible Drapers and author of Sharp Suits, a photographic history of men's tailoring, is a big fan of Harris Tweed® cloth and we owe him thanks for these words and images.
"The Tailor & Cutter was the trade paper for bespoke tailors, which flourished between the 1860s and 1970s. There are some fine examples of advertisements that showed that creativity in the Harris Tweed® industry stretched to marketing as well as cloth.
I am particularly fond of the patchwork images devised by S A Newall and Sons of Stornoway for the front cover of the magazine.
Newall, a spinner of woollen yarn as well as a dealer in finished Harris Tweed® cloth, existed from 1912 to around 1970, when it merged with another Stornoway mill, Thomas Smith.
These charming images beautifully reflect the spirit of the islands and display the variety of the tweed itself.'
Read more from Eric Musgrave: