Traditional Craftwork Alive Today
12th March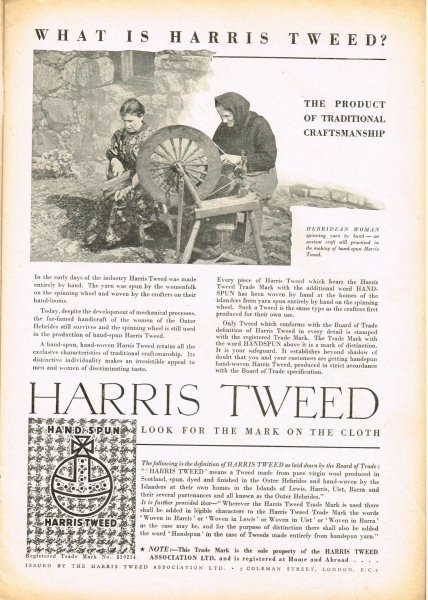 From the pages of the 1938 January edition of The Tailor and Cutter, an article about the traditonal craftwork involved in the making of Harris Tweed® cloth. Eighty years on and much of the process remains the same.
Our thanks to Eric Musgrave for these excerpts.
How does the Harris Tweed® process work today?