Harris Tweed Florist
21st April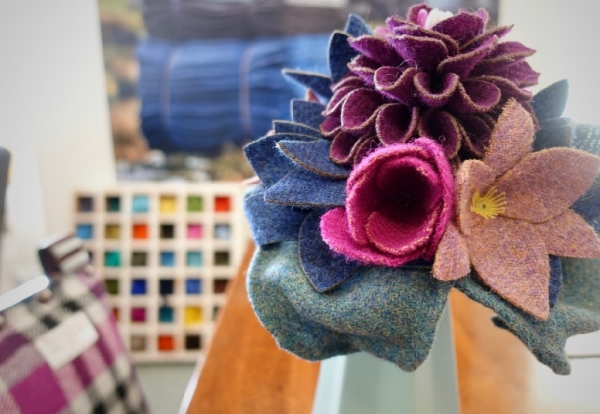 They say that where flowers bloom, so does hope.
Meet Sheena MacRitchie, otherwise known as The Harris Tweed Florist.
Born and brought up on the Isle of Harris, Sheena has a deep love for Harris Tweed® cloth and its provenance. So much so, she uses the cloth to create her true-to-size flowers with great detail, creativity and precision.
Not only does Sheena keep herself busy in her workshop, handcrafting flower orders, she's also an NHS nurse – one of today's national heroes.
Wedding bouquets, single stems, corsages, buttonholes, corporate displays and home décor arrangements – there's something for everyone. And yes, for those wondering, of course she made her own wedding bouquet (we told you she was a hero)!
For more information or to contact Sheena about an order, you can visit her Facebook page – 'The Harris Tweed Florist'.