Working the Fabric
19th July
A recently released book, which will be of interest to those wanting to know more about the culture of the Clò Mòr, is the result of a year of research in the Outer Hebrides by Dr Joana Nascimento, a social anthropologist based at the University of Cambridge.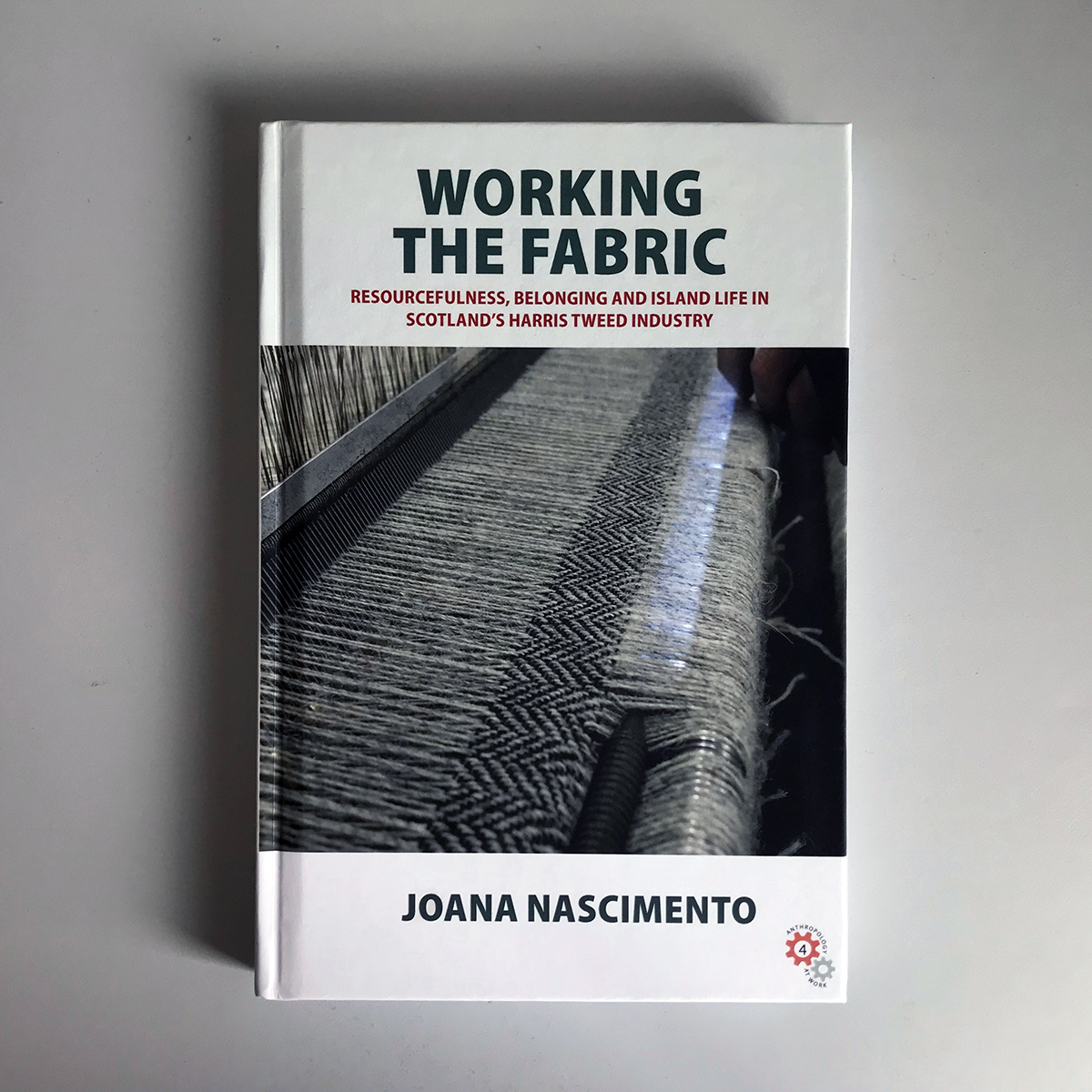 The book, 'Working the Fabric: Resourcefulness, Belonging and Island Life in Scotland's Harris Tweed Industry', is the first in-depth anthropological study of the Harris Tweed® industry and is composed of 236 pages that complement and update existing historical and ethnographic research.
Joana – pictured below holding Ian Lawson's book during her visit to the HTA office in 2017 – told us, "I am so grateful to everyone who welcomed me in Lewis and Harris when I moved there during my PhD to spend one year researching the Harris Tweed industry. I learned so much from every islander and industry worker I met, and I am delighted that I can now share some of that experience in this book. There is still so much to learn about this unique industry and group of islands – I hope my book offers a glimpse into some of their social and cultural complexities, and shows how they can inform broader anthropological discussions on work and life in contemporary capitalism."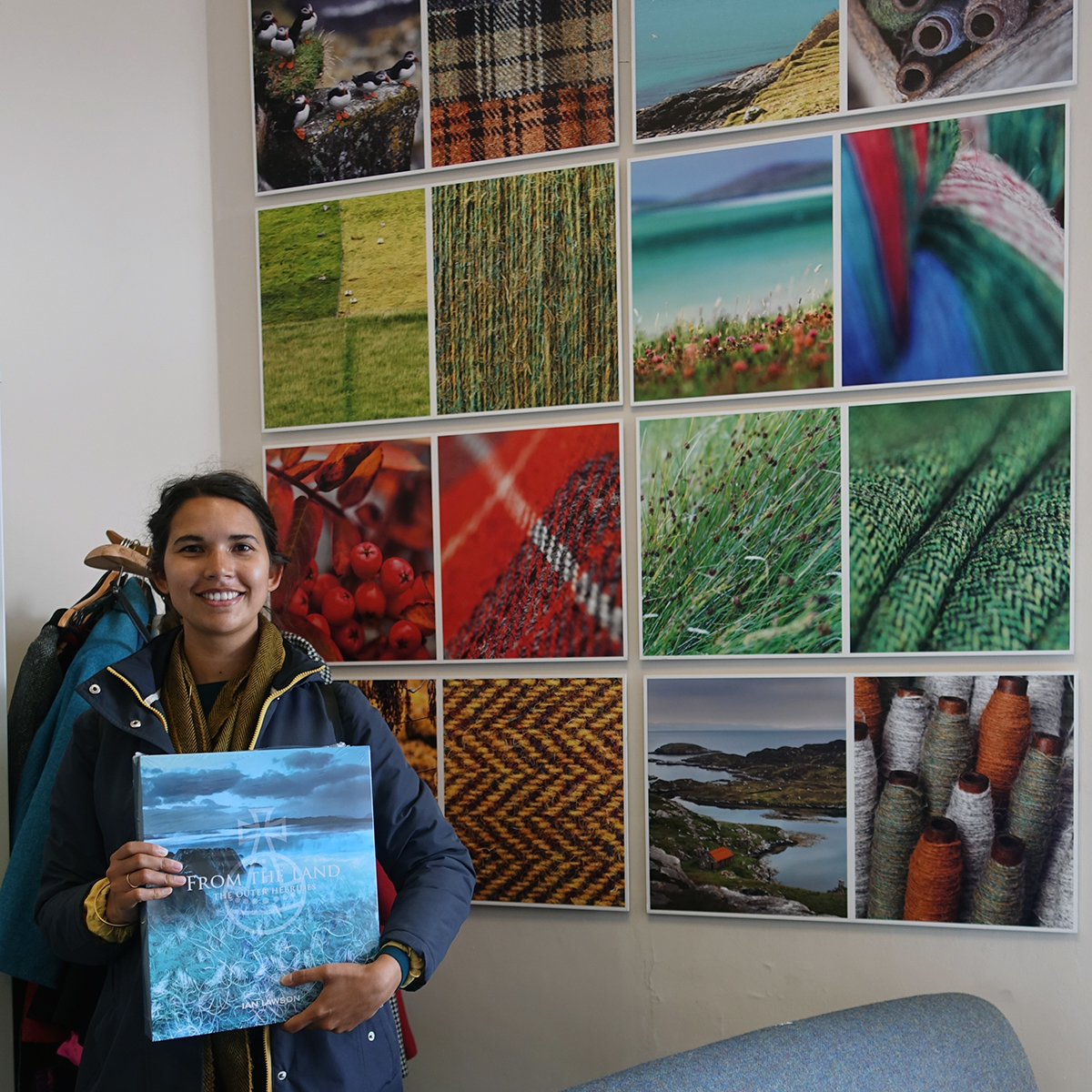 'Working the Fabric' takes an in-depth look at industry workers' lived experiences and contributes to anthropological debates on work and labour, cultural production, inclusive belonging and place-making in global capitalism.
The book is available to buy from https://www.berghahnbooks.com/title/NascimentoWorking
____________________________________
Joana Nascimento works as a postdoctoral teaching and research associate at the University of Cambridge. Her research explores the social, cultural and political-economic complexities of contemporary work and livelihood strategies.