Coronation Concert tweed
12th May
Those watching the Coronation Concert closely on Sunday 7 May might have spotted some Harris Tweed® on their screens.
Among the many acts performing within the grounds of Windsor Castle to celebrate the Coronation of His Majesty The King and Her Majesty The Queen Consort were Binneas, a choir formed of young Gaelic and folk singers from across Scotland who mainly perform Gaelic songs.
Binneas were one of the choirs chosen to represent Scotland, as part of a larger 300-strong choir of singers from across the United Kingdom who performed with Take That. They looked fantastic in their matching outfits, which included Harris Tweed® ties for the men and sashes for the women.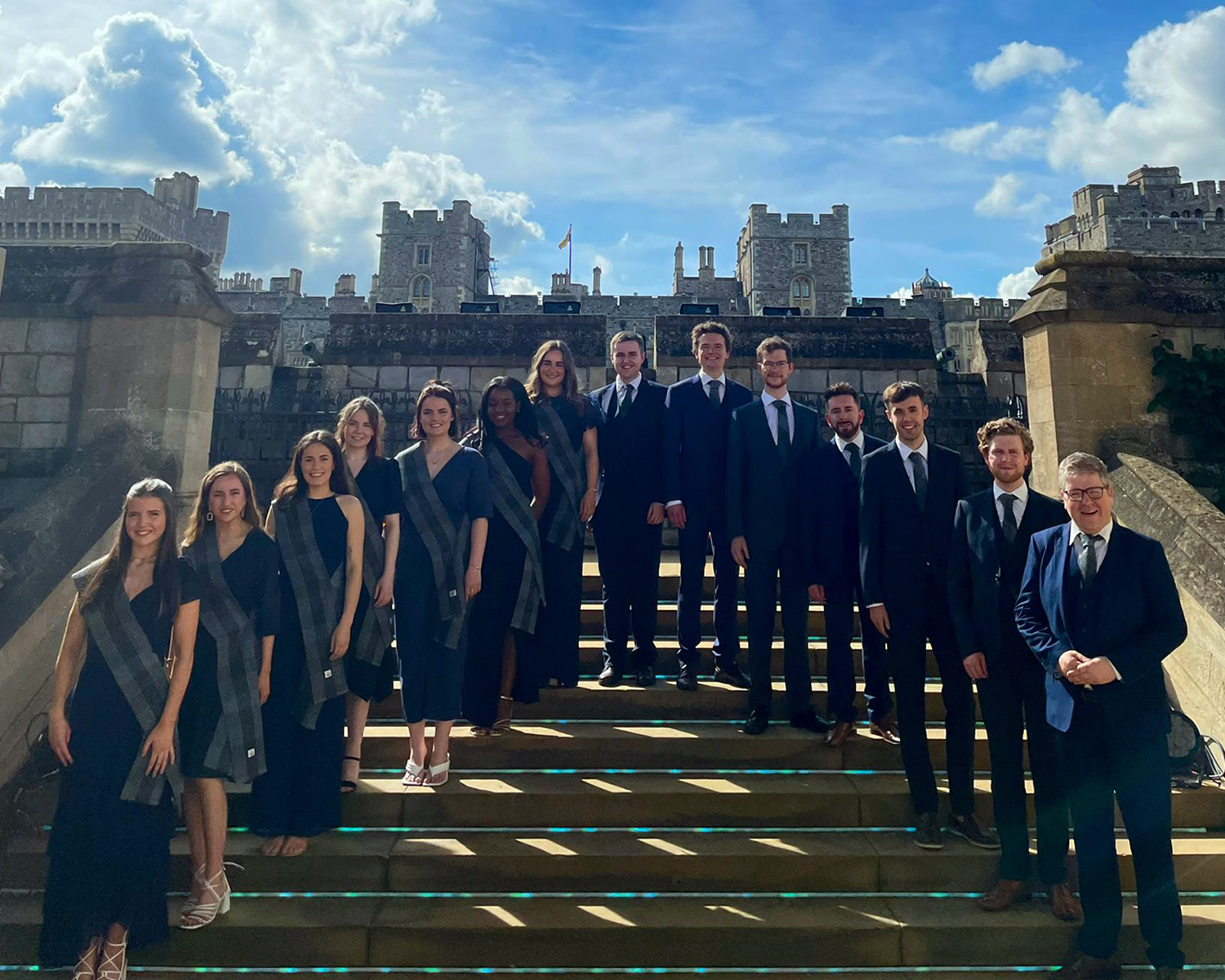 The ties and tweed were donated to Binneas by the Harris Tweed shop in Tarbert, with Agnes MacIver creating the beautiful sashes out of the tweed they received.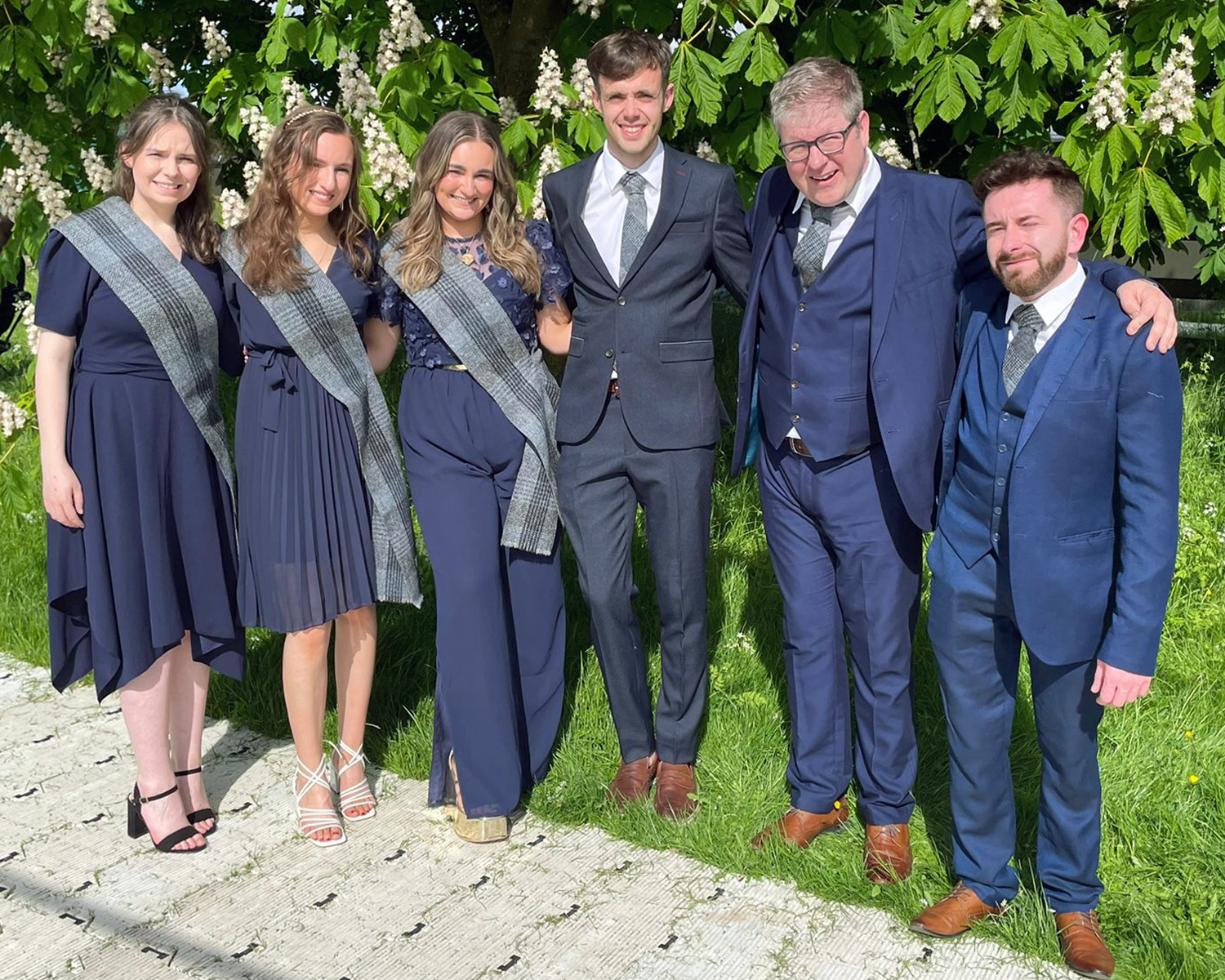 Pictured are the full choir on the steps outside Windsor Castle, while the six members from the Outer Hebrides also got a special photo together on the day. From left to right in the group of six are: Corina MacInnes (Harris), Claire MacLeod (Scalpay), Emma MacLeod (Scalpay), Jonathan Fairgrieve (Lewis), John Joe MacNeil – Musical Director (Barra) and John James Galbraith (Barra).
(Photos provided by Binneas)