Say Hello to Alannah and Domhnall
29th July
Say Hello to Alannah and Domhnall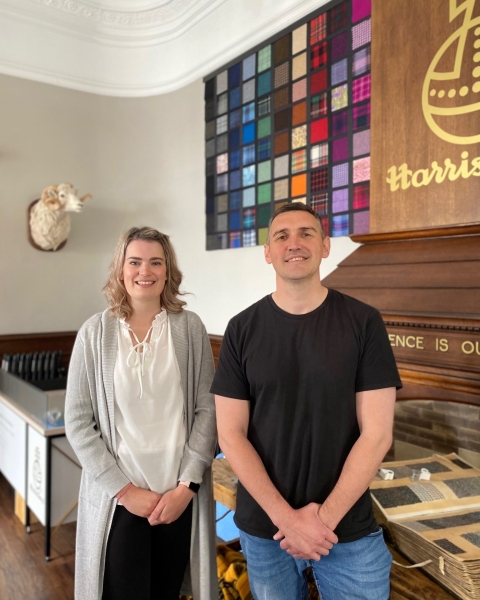 Alannah, from Back on the Isle of Lewis, will be taking on the role of HTA Development Officer, and will be another friendly face to see here in our Stornoway offices in the Town Hall.
"Hello friends, I'm Alannah, (a 'Backach' for those who like to know) and I am delighted to have joined the team here at the HTA. I look forward to bringing all my creative ideas to life and sharing them with you all. I have big boots to fill, so I'd love for you to join me on my journey and hope that you enjoy! Cheerie, Alannah"
Domnhall, from Ness on the Isle of Lewis, will be great new addition to our team as Design & Social Media Consultant.
"I'm excited to take on this role with the Harris Tweed Authority and look forward to creating visually exciting projects to help the brand and industry develop further. I've known the team here for many years and have enjoyed watching them grow, so was delighted when they asked me to get involved."
Please feel free to give both Domhnall and Alannah a warm welcome, either on here or when you're next in touch with our team.